Ann Hamilton
Internationally known installation artist Ann Hamilton will be speaking at The Braddock Community Center on
Wednesday, June 12, at 7:00 p.m.
The
Braddock Community Center is located at
416 Library Street,
Braddock, PA 15104.
Ann Hamilton assembles visual and auditory poetry to represent a place's architectural and social histories. Her work often focuses on the creation and context of language as it flows through the hands and mouth and interacts with a place. Among many other awards, Ann Hamilton has been the recipient of
the Heinz Award, the MacArthur Fellowship, the United States Artists Fellowship, and the NEA Visual Arts Fellowship.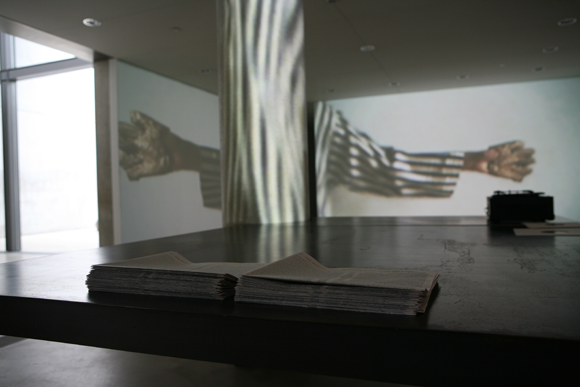 clapclap by Ann Hamilton (http://www.annhamiltonstudio.com/videosound/clapclap.html) 2010
corpus by Ann Hamilton (http://www.annhamiltonstudio.com/projects/corpus.html) 2003-2004
lineament - book/ball by Ann Hamilton (http://www.annhamiltonstudio.com/objects/lineament_bookball.html) 1994